Clenbuterol, a β2-agonist, has gained notoriety for its use in fat loss and muscle retention, especially among bodybuilders and fitness enthusiasts. Though originally designed for respiratory issues in animals, it has found its way into the human sports and fitness world. When clenbuterol combined with other substances, the effects can either be potentiated or altered. In this article, we will explore Clenbuterol combined with other drugs like Winstrol, Anavar, and Cytomel (T3), examining the advantages, drawbacks, and verdicts for each combination.
---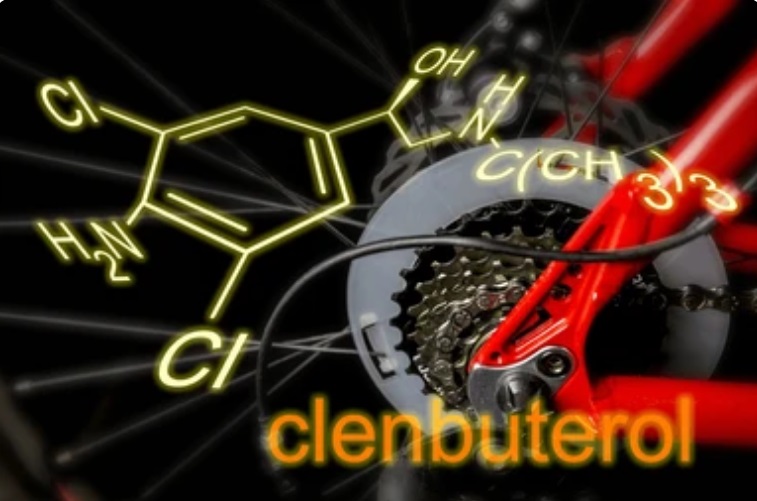 ---
What You Need to Know About Clenbuterol
Clenbuterol, originally conceived as a veterinary medication, has gained massive popularity among the fitness community for its potential benefits in fat loss and muscle preservation. This β2-agonist has been found to have potent lipolytic and hypertrophic effects. Though it's used in some countries to treat breathing issues, it's not approved for this in the United States and is even banned by the U.S. Olympic Committee.
There haven't been any studies done on humans to confirm the benefits, however in animal studies, Clenbuterol does seem to build muscle and cut fat. The 2022 Study investigated the impact of clenbuterol on the metabolic health of mice. Researchers observed that administering this drug improved the mice's ability to regulate blood sugar levels. The results suggest that medications affecting the same pathway in humans could potentially be developed as a treatment for diabetes.
In this guide, we delve into a variety of combinations involving Clenbuterol, analyzing the merits and pitfalls of each stack. It's efficacy can be significantly altered or amplified when stacked with other compounds
Disclaimer: This article does not substitute for professional medical advice. Always consult a healthcare provider before starting any new medication or supplement, especially when stacking multiple compounds.
---
Clenbuterol and Winstrol Stack
For Men:
Advantages
Dual Benefits: Winstrol enhances Clenbuterol's fat-burning capability while aiding in muscle retention.
Drawbacks
Liver Toxicity: Winstrol is hepatotoxic, causing strain on the liver.
Hormonal Imbalance: It can shut down natural testosterone production, requiring post-cycle therapy.
For Women:
Advantages
Not Recommended: Generally, Winstrol is not recommended for women due to virilization risks.
Drawbacks
Virilization: High risk of developing masculine traits.
Verdict
For men, the combination may be effective for body recomposition but comes with significant health risks. For women, it's generally not recommended.
---
Clenbuterol and Anavar Stack
For Men:
Advantages
Safer Alternative: Anavar is generally considered safer than Winstrol, with similar benefits.
Drawbacks
Testosterone Suppression: Although milder than Winstrol, it still suppresses natural testosterone production.
For Women:
Advantages
Lower Virilization Risk: Anavar poses fewer risks of virilization compared to Winstrol.
Drawbacks
Some Risk Exists: A slight risk of virilization still remains.
Verdict
For both genders, the Anavar and Clenbuterol cycle presents a safer alternative, especially for long-term use.
---
Clenbuterol combined with Cytomel (T3)
For Both Genders:
Advantages
Maximized Fat Loss: This combination is highly effective for fat burning.
Drawbacks
Muscle Catabolism: Cytomel can be catabolic to muscle tissue.
Cardiovascular Risks: Potential negative impact on heart health.
Verdict
Clenbuterol combined with Cytomel is effective but comes with high risks, including muscle loss. Recommended only for very experienced users.
---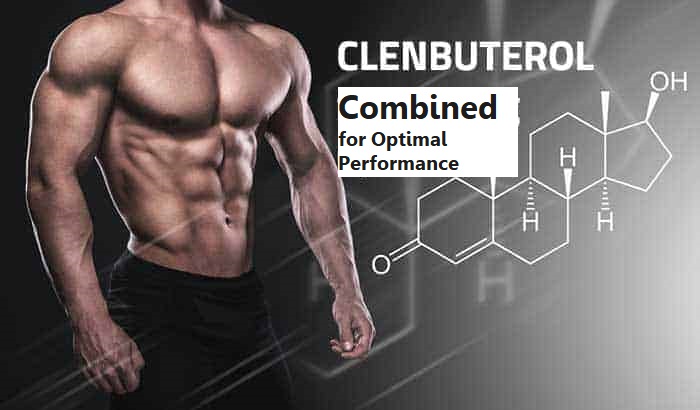 ---
See also The Facts on Clenbuterol Solo: Its Use, Benefits, and Risks on solo usage of Clen.
Clenbuterol and Ketotifen
General Use Case
Advantages
Enhanced Fat Burning: Adding Ketotifen to Clenbuterol can augment fat-burning capabilities by 10-20%.
Extended Duration: Ketotifen prolongs the effectiveness of a Clenbuterol cycle.
Nervous System Stability: Helps to stabilize the nervous system and mitigate insomnia.
Drawbacks
Cost: Ketotifen may not be as readily affordable, even though it is widely available in pharmacies.
Protocol
Ketotifen is introduced on the 5th day of the Clenbuterol cycle with an initial dosage of 1 mg, taken at night. This dosage can be gradually increased to 2 mg per day.
Verdict
Clenbuterol combined with Ketotifen is ideal for those looking for a more sustainable and amplified fat loss course while counteracting the nervous system side effects commonly seen with Clenbuterol.
---
Clenbuterol and Yohimbine
General Use Case
Advantages
Accelerated Subcutaneous Fat Loss: Yohimbine inhibits the activity of alpha cells, which are responsible for fat accumulation, making this stack effective for fat loss.
Drawbacks
Not for Everyone: Yohimbine can cause various side effects like elevated heart rate, blood pressure, and anxiety.
Protocol
1 tablet of Yohimbine hydrochloride is taken during meals in the first week, increased to 2 tablets in the second week.
Verdict
If your primary goal is to accelerate fat loss and you can tolerate Yohimbine, this combination can be highly effective.
---
Clenbuterol and Thyroxin
For Women in Bodybuilding:
Advantages
Maximized Fat-Burning: Thyroxin increases metabolism and calorie burning, thereby accelerating the fat-burning process.
Drawbacks
Potential Side Effects: If adverse reactions occur, lowering the dose can inhibit the fat-burning effect.
Protocol
Thyroxin should be introduced cautiously into the Clenbuterol regimen. If side effects occur, consider replacing Thyroxin with Yohimbine.
Verdict
While effective for fat loss, clenbuterol combined with Thyroxin should be approached with caution due to potential side effects, particularly in women.
---
Conclusion
Clenbuterol has gained recognition for its muscle-preserving and fat-burning capabilities. Clen can be a powerful agent for fat loss and muscle retention, but its combination with other substances should be approached cautiously. While stacking can magnify its beneficial effects, it may also exacerbate associated health risks. As always, consult healthcare professionals for a medically sound and personalized regimen.